Save Big On Flowers When You Bring Your Own Vase
Tuesday is our new favorite day of the week at Herndon Florist. Bring your own vase to the shop - our designers will make you a unique bouquet, and you'll save 50%
Pull those old vases out of the closet, hop in your car, and walk into our Reston flower shop every Tuesday for half off on a unique floral design! What a great way to get a beautiful floral arrangement for your dinner table - if you are looking for discounted flowers this walk-in special is just for you. Our artisan floral designers will prepare your vase just like it's one of our own, they'll head back to the floral cooler and choose an assortment of flowers including roses, hydrangeas, lilies, and carnations!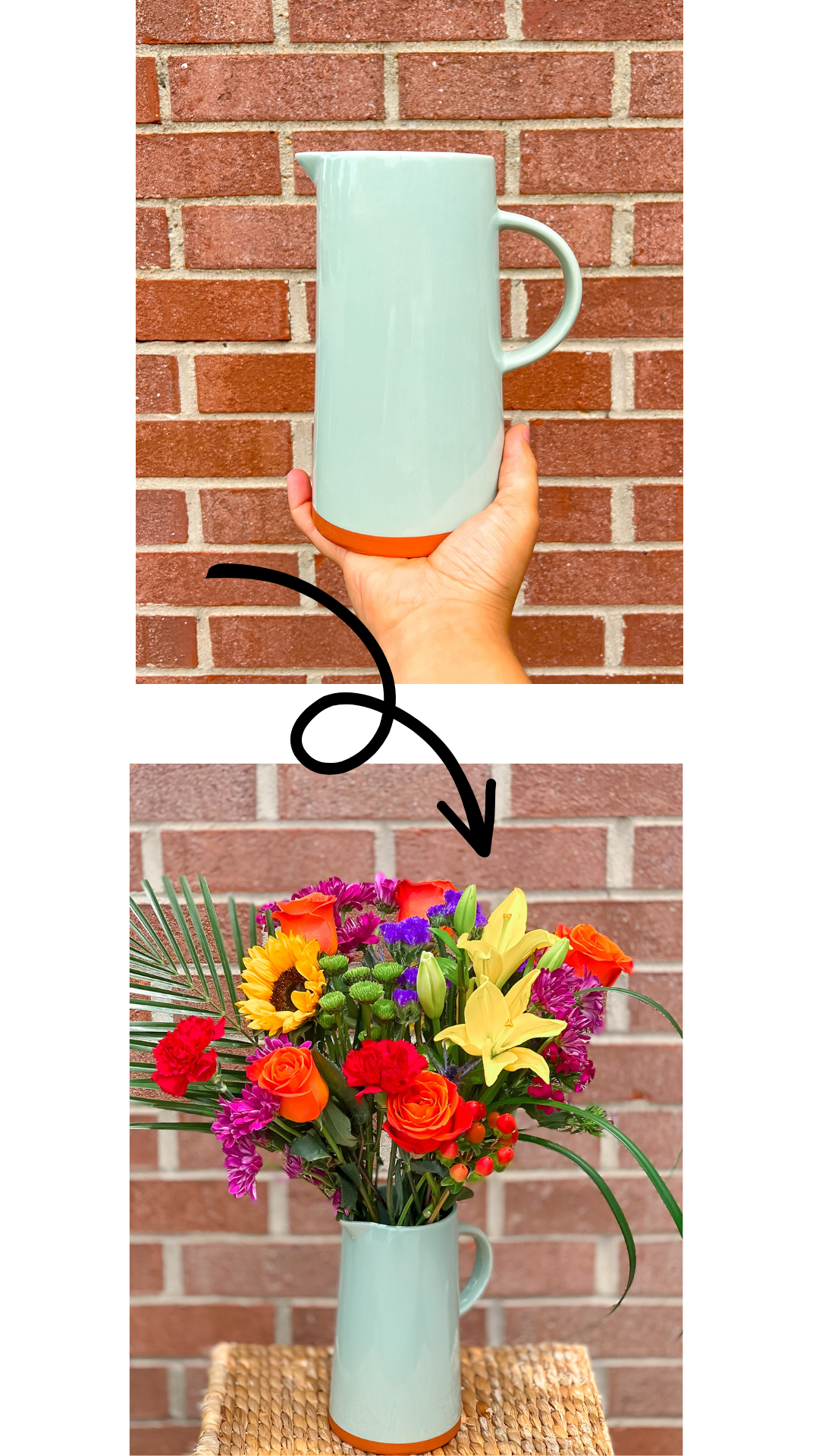 Step 1: BYOV to The Flower Bucket and leave it with one of our talented designers.
Step 2: It's time for your Reston florist to whip up some flower magic! Don't worry, they're designing a custom arrangement, just for you.
Step 3: Pick up your professionally designed vase of flowers.
Step 4: Enjoy!!! Take your flowers home, to work, or drop them off with your bestie. Whatever you do, don't forget to tag us on your socials @herndonflorist
While you're in the store please feel free to drop off your vase for a pickup later in the day or browse our selection of plush, chocolates, and balloons. Your arrangement will be given the same quality and care as any other bouquet using only the freshest selection of flowers from flower farms across the world. Please note this is a designer's choice bouquet and specific floral requests will not be able to be accommodated.
We can't wait to see you come in for your Reston discounted flowers at Herndon Florist!
This is a walk-in-only special and orders cannot be taken over the phone.